ISTM
ISTM is a useful tool that supports component performance management or regulatory inspection activities with regards to valves, pumps, and heat exchangers in the nuclear power plants. Since it is a web-based system, data can be entered directly on the inspection site and analyzed in the office. Each component can be viewed on the respective drawing and previous data can be traced on site.
In-service test results can be judged in comparison to the previous data and reference values. ISTM supports safety effects evaluation of component test results by performing analyses using coupled fluid analysis program or reliability analysis program.
NPPs Drawing Presentation Service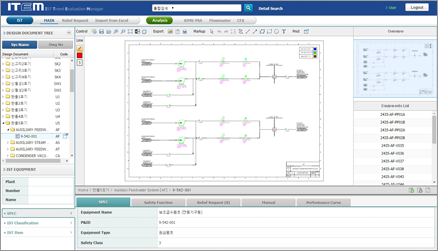 Drawing verification through web-based CAD Browser
Data verification of each component on drawing
In-service test result management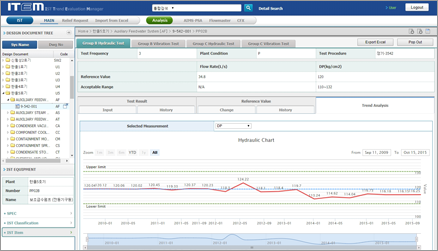 Results management in-service tests of each component
Interfaces for commercial analysis software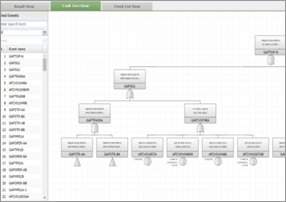 Support Flowmaster program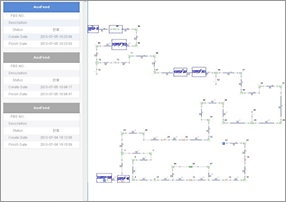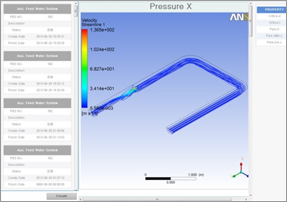 In-Service Test Management (ISTM) is a tool to systematically manage the performance, inspection history, and trend analysis data of the in-service test devices for nuclear power plants.
Enhanced management efficiency and reliability through performance analysis, systematic history management, and quantitative performance management of in-service test devices.
Enhanced user convenience and usability through web-based user-friendly GUI (Graphic User Interface).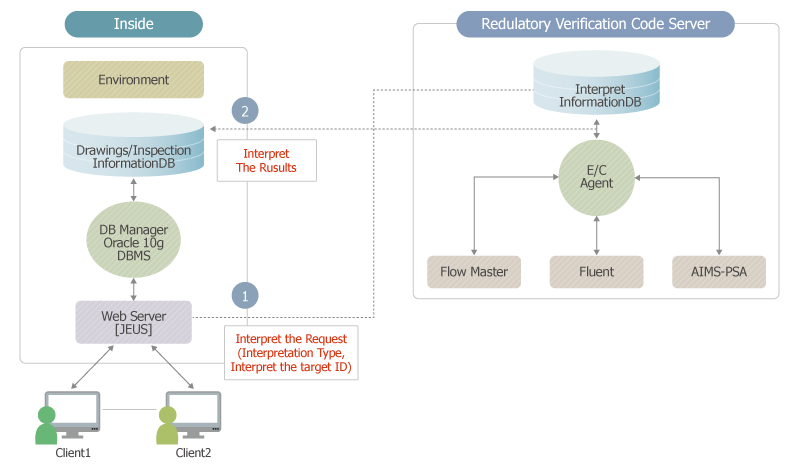 After Fukushima nuclear power plant accident, the emergency preparedness and responses to protect resident for the releases of radioactive materials from the nuclear power plant were a significant issue in nuclear industry.
To meet the demands, NSE is going to develop the computerized technical supporting systems.
REPS system is composed of ten evaluation modules. System functions are as follows:
PAIS(Plant Accident Information System)
CDAST(Core Damage and Source Term Assessment System)
MeDAS(Meteorological Data Management System)
REDAS(Radiological Emergency Dose Assessment System)
RPA(Resident Protective Action)
GIS(Geographic Information System)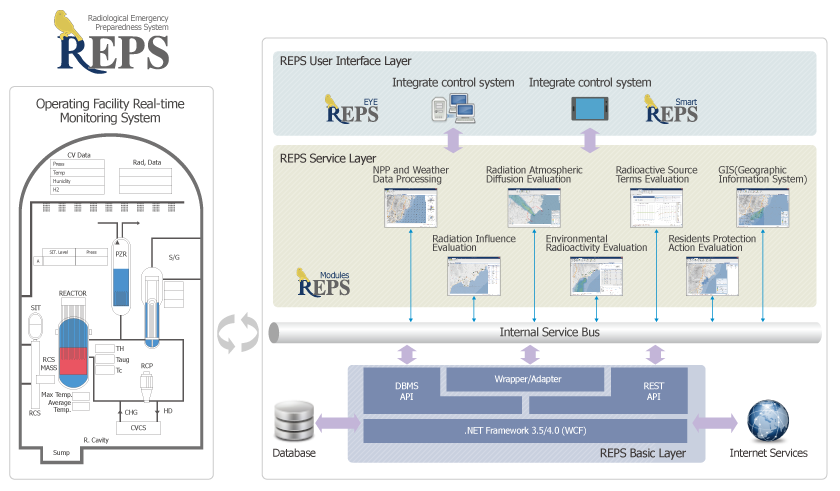 REPS is a real-time information exchange platform to support emergency response activities (protective action of residents, guidance and etc.) during radiological emergencies in nuclear power plants.
REPS supports resolutions to issues raised after the Fukushima nuclear accident in Japan, such as the evaluation of simultaneous accidents in multiple units at the same site, re-evaluation of emissions using environmental radiation monitoring data.
REPS collects and evaluates weather data in real time.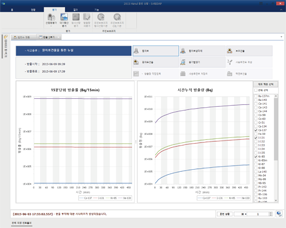 The PAIS system collects plant safety parameters regarding an accident or incident at all the nuclear power reactors in operation, and monitors the operational status on a accident situation.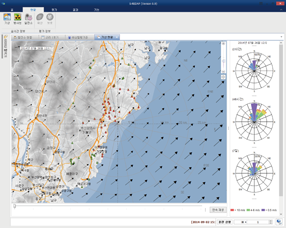 The MeDAS system collects regional weather forecast and local area measured meteorological data of the plant site.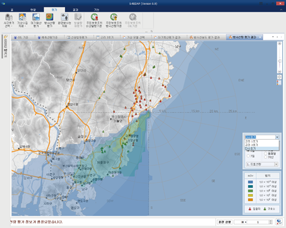 REDAS estimates doses to individual of the public from radioactive materials released into the environment to protect the public and the environment. The radiation doses are calculated using 3-D wind fields and source terms.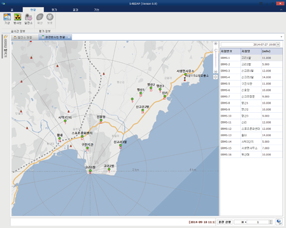 Radiation and radioactivity in environments are monitored during normal operation and accident situation. The ERMAS collects measured environmental radiation data from the stationary, temporary and mobile monitoring sites on real time basis and radioactivity data from sampling system.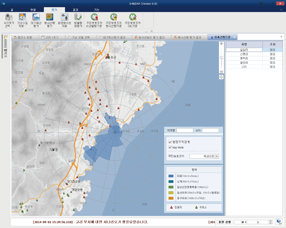 Protective actions during the Fukushima accident are taken by Japanese government to protect public based on recommendations proposed by the International Atomic Energy Agency(IAEA). The IAEA recommended protective measures should be implemented by the Operational Intervention Levels(OIL) derived from generic criterions.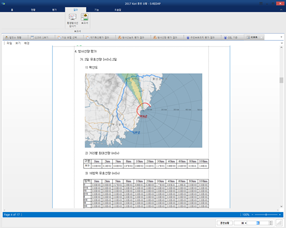 The RIXS is a web-based emergency response report and information exchange system that easily and quickly communicates and shares information among the emergency preparedness facilities in the case of an emergency exercise and/or real accident.
Integrated with weather forecast data and NPP RMS system.
Application of atmospheric dispersion model(AERMOD, CALPUFF)
Evaluation of multi unit Accident
Re-Evaluation of Source-Term
SIRIUS is a title of a project which presents 'Weapon System SW Reliability Integrated Management System' for improving software reliability of combined weapon system. It is an on-going research in co-operation with Agency for Defense Development(ADD). To be internationally more adequate, SIRIUS meets the standards of IEEE 1633. ADD has all IP of SIRIUS.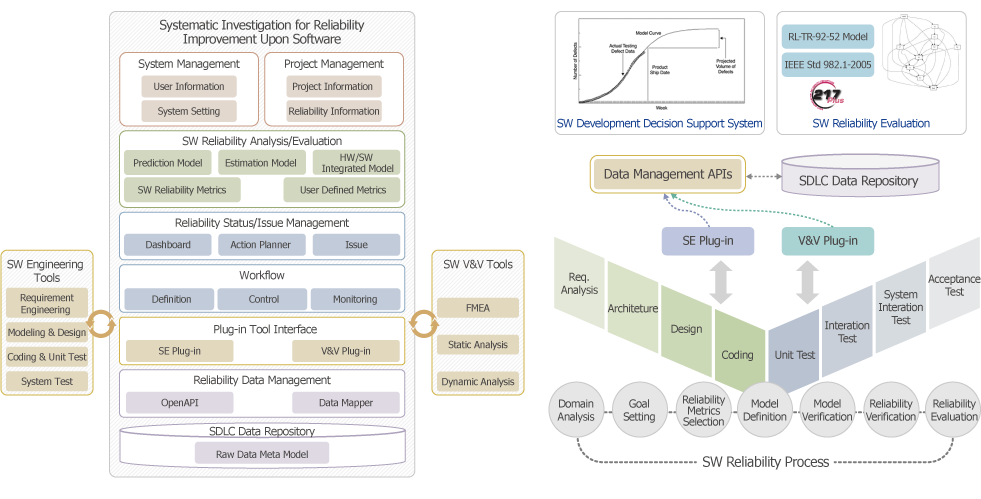 System management
Provides user information management and system administration.
Workflow
Define, control and monitor the workflow.
Reliability Status/Issue (Dashboard)
Function to manage issue generated during reliability process
Function to assign and confirm tasks
External interface
Provides SW engineering tool plug-in and SW V&V tool plug-ins, SW engineering tools plug-in that can collect reliability related data through linkage with SW engineering tools and V&V tools.
Project Management
Provides functions to create, delete and manage project.
Provides functions to identify reliability management items, to set progress metrics per development stage, to set defect type and severity, and to set target value per metric.
Reliability Analysis/Evaluation
Provides SW reliability metric analysis, SW reliability prediction modelling, and SW estimation modelling that calculate reliability based on data collected during SW development process.
Function for identify the analysis results at specific times.
Function for adding user defined metrics in addition to the 28 reliability metrics embedded in SIRIUS.
Reliability Data Management
Provides integrated function to manage all needed data to predict and estimate the SW reliability for the entire SW development stages.
Provides application program interface (API) for interfacing with diverse commercial tools.
Provides a scalable raw data meta model which can trace the inter-connections of all of the data of SW development processes and provides standard data architecture conversion (Data Mapper) function that can convert data based on this model.
A software product line (SPL) is a set of software-intensive systems that share a common, managed set of features satisfying the specific needs of a particular market segment. SPLide supports the SPL framework as solution of SW integrated development environment. Currently research in co-operation with Agency for Defense Development is in progress. ADD has all IP of SPLide.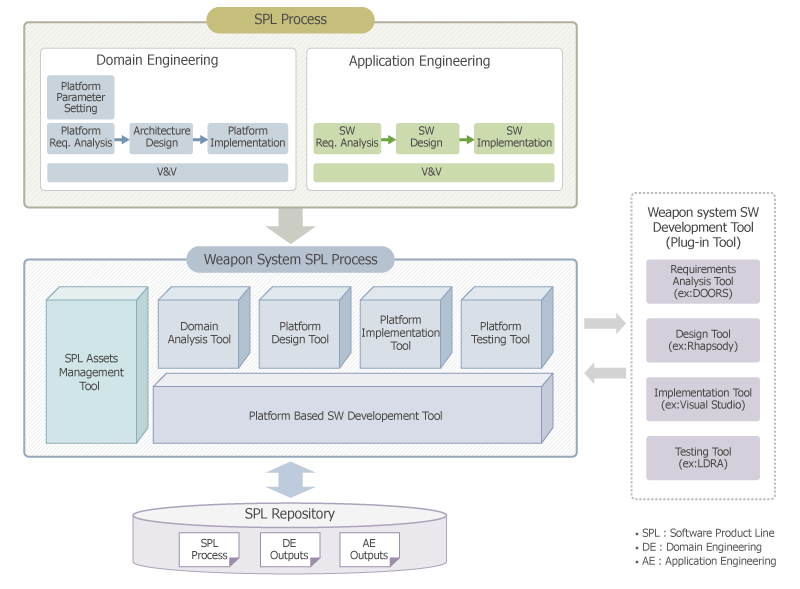 SPL Process Management Tool
SW platform development process and output management functions for weapon system
Platform based SW development process and output management for weapon system
Domain Analysis Tool
Feature modeling capability for commonality/variability
Function to extract the information of SW-based commonality/variability
Function to create feature based platform requirement documents
Plug-in function to support interoperability of requirement analysis tools
Platform Architecture Design Tools
Support for variable architecture design formats
Function for the verification of consistency between feature model and architecture
Plug-in function to support interoperability of architectural design tools
Platform Implementation and Testing Tools
Function for generating basic component source code
Plug-in function to support interoperation of implementation and testing tools
Platform based Weapon System SW development Tool
Function for generating platform based SW output instance
Function to verify the feature configuration